Sales Strategist. Leadership Coach.
Kelly Riggs is a highly-acclaimed authority on improving business performance, and his speaking engagements draw RAVE reviews.
Drawing on a vast experience as a winning player, a dynamic coach, and a successful entrepreneur, Kelly delivers game-winning coaching and training.
Is it time to change your results?
For sales, management leadership, strategic planning, or to make a dynamic impression at your next meeting…
Contact Kelly by email or call 918.521.2345.
Learn More About Kelly Riggs
Buy the Book!
Quit Whining & Start SELLING!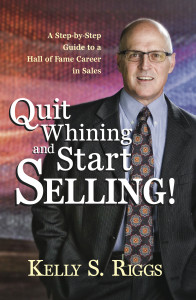 Success in selling is dependent on three things: your attitude, your selling skills, and your discipline. Although every salesperson wants to make more money, very few are willing to learn and practice the skills that create consistent sales success.
For the salesperson with the right attitude and the right discipline, the only thing missing is the right training!
Quit Whining and Start SELLING! will introduce you to the proven 1-on-1 Selling™ methodology and elevate your sales game to the next level!
Learn More!
Buy the Book!
1-on-1 Management®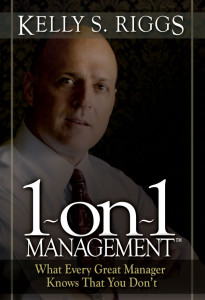 Most managers are frustrated. And it's not because they lack the technical skills to be effective, it's because they lack the critical leadership skills to be effective.
The 1-on-1 Management® concepts introduced in this book provide an easy-to-understand, and easy-to-implement, methodology for developing essential managerial skills.
No matter how long you've been a manager, this book will dramatically impact your ability to create and lead a winning team. Yes, you can become a great manager!
Learn More!
Game-Changing Presentations
Kelly is a highly acclaimed platform speaker and widely recognized as a dynamic thought leader in the fields of leadership, sales development, and strategic planning. His keynote presentations are engaging, motivating, and always "content-rich."
"My experience is that, when audiences get useful and practical ideas they can use right away, meetings are always more successful. When you take those ideas and wrap them up in memorable stories and illustrations, they stick! I am proud to say that my presentations consistently earn over-the-top accolades and stellar evaluations from attendees."
Click Here for Keynote Topics...